Who are we? Read our Story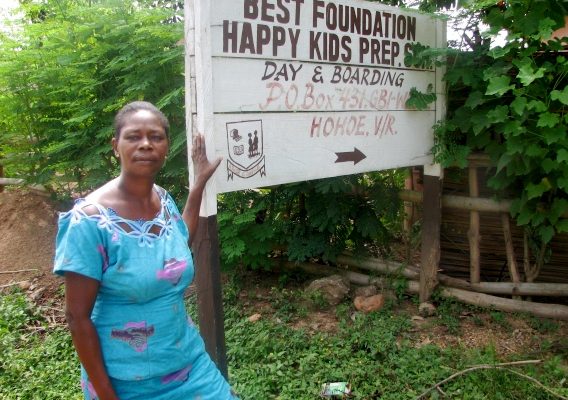 Originally started as a school in 1995, Elizabeth Gbone created Happy Kids as a response to the wide array of orphans and underprivileged children in rural area of Gbi-Wegbe, Ghana. Elizabeth began teaching vulnerable children under the trees. Happy Kids steadily grew to supporting over 100 children, but Elizabeth struggled to care and feed for them without proper infrastructure or resources.
In 2010, Happy Kids partnered with an American named Kelsey Finnegan to expand on Happy Kids infrastructure and implement empowering and income generating projects. Happy Kids Foundation was formally registered as a local NGO in Ghana, and has since made incredible progress.
Today, Happy Kids educates and feeds 200 children on a daily basis, and houses 50 vulnerable children and orphans. Happy Kids Foundation's focus is on empowering the local community and children to learn income generating skills that can sustain their lives, while also sustaining the school and orphanage.
Creating Opportunity
We work to empower vulnerable children so that they can grow up to be whoever they want to be
What do we do? See Our Work