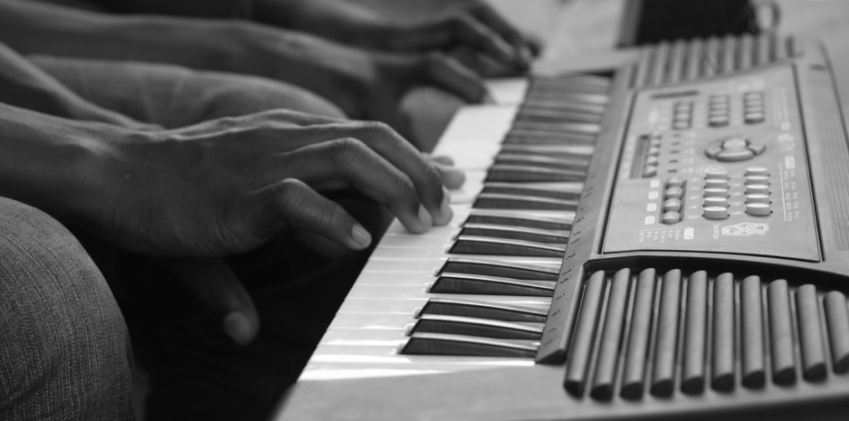 The Music Program
The Music Program provides vulnerable children with a creative outlet through lessons in piano, guitar, and traditional drumming.
Initiated in January 2015, the Happy Kids Music Program is an integral part of providing children in Gbi-Wegbe with a creative outlet. Musical instruments are considered incredible luxuries in Ghana, inevitably resulting in a lack of opportunity for budding artists and musicians. We feel very strongly that music can be a great contributor to happiness and wellbeing, while also building confidence in children who might not yet understand their own personal value. Recognising this, we started the music program so that both the Happy Kids and children from the community can be a part of creating their own music.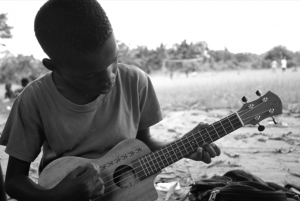 This program is still growing and is desperately in need of support to scale up our musical instruments and create more classes. Currently, Happy Kids has a set of drums, a guitar, 1 keyboard, and a variety of clarinets. Our music teacher, Christian, comes to Happy Kids each week to teach, the classes of which consist of children from the community as well.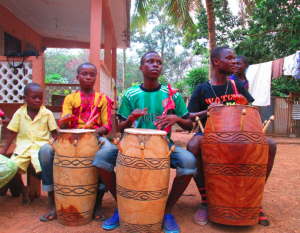 While the Music Program does not inherently result in income or sustenance, as with our other projects, we feel it is all the more important for our kids to have access to instruments and inspire creativity.
Please help us maintain this necessary program by making a donation and/or sending us your used instruments.
DONATE NOW
How you can Donate, Easy Steps
1
Pick your project
Learn about each of our projects and choose which ones you'd like to support.
2
Sign up to 'Donate Now'
Choose to donate to that project via a one-time donation or recurring monthly donation.
3
Receive updates
Learn about how your help is supporting innovative solutions to poverty, malnutrition and poor education.