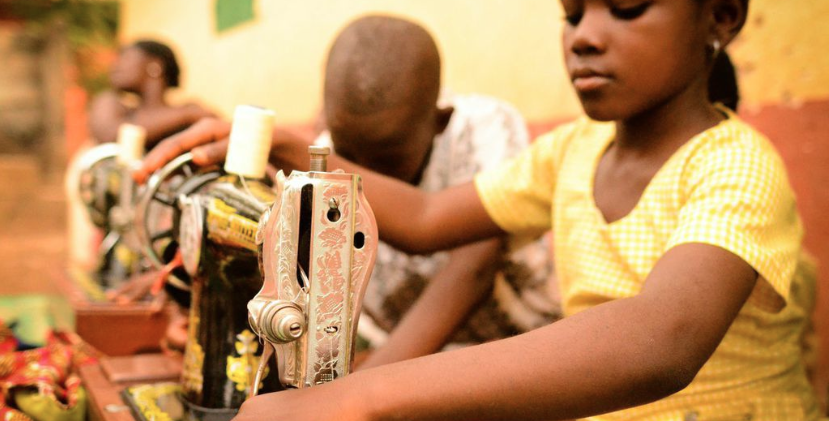 Sewing Skills Training Program
Sewing training provides our kids with income-generating skills that can sustain their lives.
In Ghana girls have little in the way of career opportunities and are often educated less. Research has found that when women in the developing world are empowered through their own income generating activities, they invest 90% of the proceeds back into their families. Their children are more likely to be educated, have access to health care and ultimately lead better, healthier and more successful lives.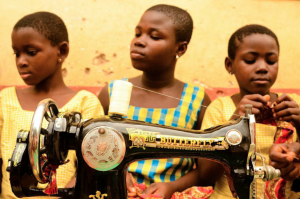 In 2011, we partnered with a fair-trade fashion company to launch the Happy Kids Sewing Program. This program has grown since 2011 to employ its own seamstress, Beatrice.
This was the first income generating and empowering project to launch at Happy Kids, and continues to be one of the cornerstones of our work.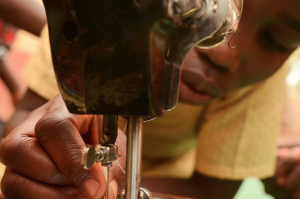 Each week, a trained seamstress named Beatrice comes to provide sewing apprenticeship lessons. The sewing classes make projects that are both useful to the kids and can be sold for income. Projects made include coin purses, backpacks, clothing, bags, and pillows.
We need your help to scale up the sewing program and provide training to more people in the community.
DONATE NOW
How you can Donate, Easy Steps
1
Pick your project
Learn about each of our projects and choose which ones you'd like to support.
2
Sign up to 'Donate Now'
Choose to donate to that project via a one-time donation or recurring monthly donation.
3
Receive updates
Learn about how your help is supporting innovative solutions to poverty, malnutrition and poor education.