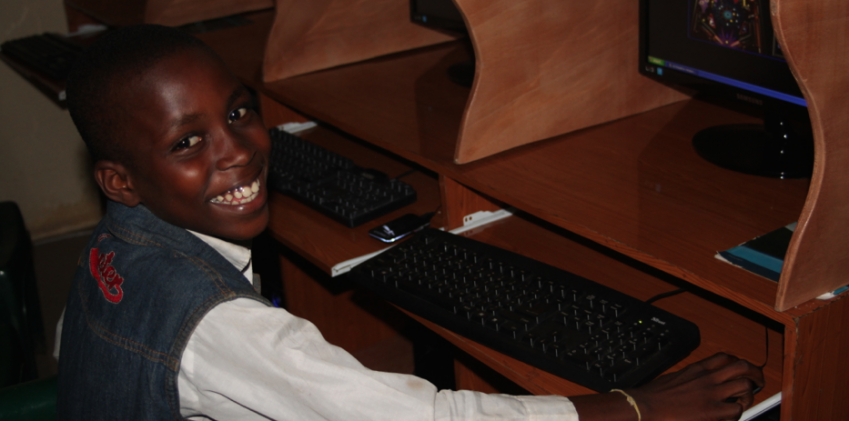 Internet Café and IT Training
The HK Internet Cafe provides training in computer literacy to vulnerable children and adults, while also providing the organisation with a potential source of income.
The majority of children in Ghana do not have access to computers or Internet. As we all know, the Internet can serve as a vital educational resource and source of income. We opened the HK Internet cafe in July 2012 to establish a consistent income base that the orphanage can use to invest in their further development.
Generous donors have donated 12 computers, 16 tablets, 2 projectors and established an Internet line. Since then, the teachers and children have been learning basics such as Microsoft Word and Internet. The children have weekly classes in ICT literacy and practice writing emails and researching educational topics.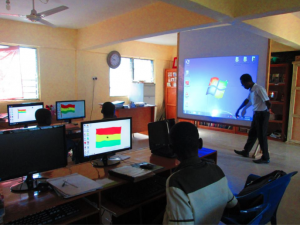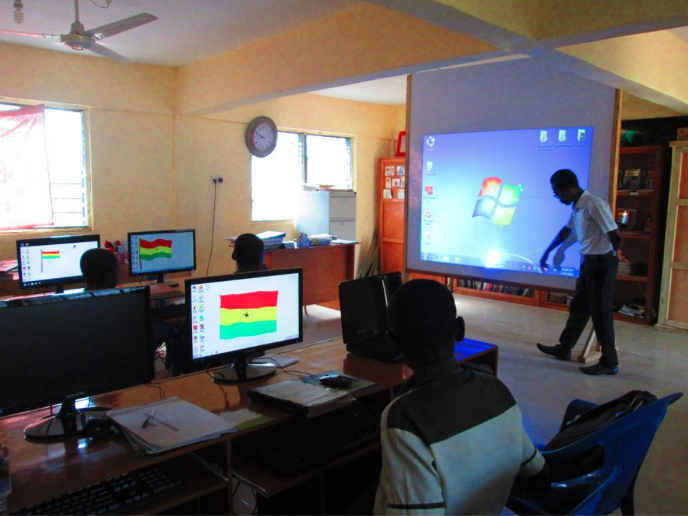 As the first internet source established in the village, the Internet Cafe is used much more as a training space than it is as an income source, as few individuals in the community have knowledge of computers. The focus has therefore been on building computer literacy for our kids, and training staff to use the internet as a resource for seeking out methods of best practice. We are hoping to transition the Cafe into a short-term course school for more advanced programs.
DONATE NOW
How you can Donate, Easy Steps
1
Pick your project
Learn about each of our projects and choose which ones you'd like to support.
2
Sign up to 'Donate Now'
Choose to donate to that project via a one-time donation or recurring monthly donation.
3
Receive updates
Learn about how your help is supporting innovative solutions to poverty, malnutrition and poor education.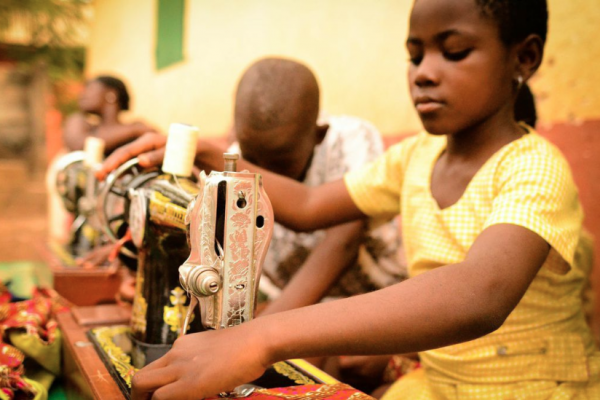 Sewing training provides our kids with income-generating skills that can sustain their lives. In Ghana girls have little in the way of career opportunities and are often educated less. Research has found that when women in the developing world are empowered through their own income generating activities, they invest 90% of the proceeds back into […]
DONATE NOW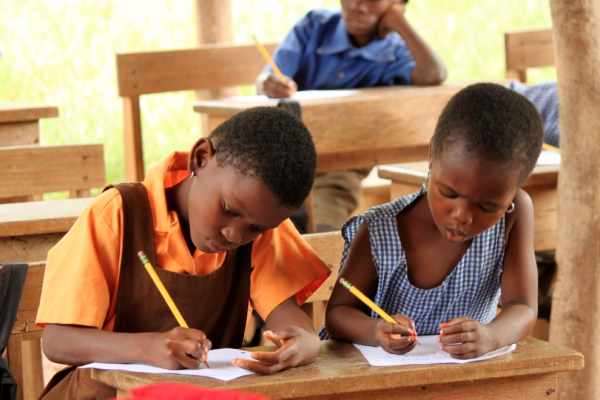 All children should have the opportunity to gain the skills, knowledge and confidence to break the cycle of poverty, raise healthier families, and help build their communities. A quality education is the basis for a productive life, and we work especially hard to train our teachers and inspire our students. Globally, there are 58 million […]
DONATE NOW